If the property you are listing is in a Trust, the listing agreement should be signed like the example below or simply use enter the legal name of the Trustee. Disclaimer: consult your attorney.
Seller #1 will be the Name of Trust and Seller #2 will be your Full Name if you are the Trustee. If you are unsure of the legal name of your Trust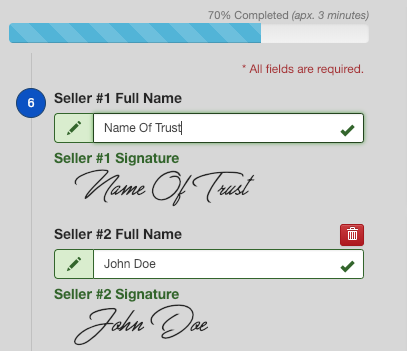 → Get the process started by heading over to our Agreement Wizard to create, sign and execute the listing agreement online.